ELITE
SSM, SWITZERLAND
DBA

Doctor of Business Admin.
Duration: 2 years
Eligibility: Completed Master's degree (or equivalent) or long-term professional experience (work-based entry route) and evidences of particular competences on an individual case; evidence of English and/or German language proficiency.
Learn from the Swiss Faculty!
Limited scholarships available!
Acknowledged by Ministry of Education, Italy
Accreditation by IACBE, USA
Recognition by the Council for Higher Education Accreditation - CHEA, USA
Certification with EduQua (a prestigious Swiss quality assurance label)
UNESCO approved Institution, through the International Association of Universities - IAU, UNESCO, Paris
LIUTEBM, ZAMBIA
PhD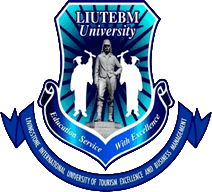 Doctor of Philosophy
Duration: 3 years | 2 years with Lateral Entry
Eligibility: Master's degree or equivalent PG diploma in relevant subject from a recognised institution
Completed online, via GradXs Portal.
Flexible payment plans!
LIUTEBM, Zambia is recognized by HEA, Govt. of Zambia
Accredited by ASIC, UK.
Associate Member of AIU, New Delhi.
Credential evaluated by WES, IERF-NACES, FCSA, SpanTran and more
IU, GERMANY
MBA

Duration: 1 year / 1.5 years
Programs:

Master of Business Administration - 60 ECTS
Master of Business Administration - 90 ECTS
Limited scholarships available!
Flexible payment plans
QS 5-star Rating
FIBAA - Excellence in Digital Education
German Council of Science and Humanities
ZFU - German National Agency for Distance Learning
World Education Services (WES) - Canada & U.S.
CHE University Ranking (2021/2022) - top ranks in 6 of 25 categories
European Quality Assurance Register for Higher Education (EQAR)
AACSB Educational Member
Business Graduates Association (BGA) Member
US Distance Learning Association (USDLA) Member
GRADXS
Diploma in Strategic Management
Duration: 6 months
Eligibility: Working Professionals / Preferably a graduate in any discipline / Higher Secondary
Program Mentor(s): Dr. K. S. S. Rakesh, Dr.Bongani Ngwenya, Dr. Pemmaraju R. K. Rao
GRADXS
PG Certificate in Management
Duration: 1 year
Eligibility: Bachelor's degree holders or equivalent diploma holders.
Program Mentor(s): Dr. K. S. S. Rakesh, Dr. Bongani Ngwenya, Dr. Saumendra Mohanty, Dr. P. R. K. Rao, Dr. Ruchika Agarwal
GradXs Professional Certificates