mentors.
GradXs boasts its network of highly qualified and distinguished mentors from around the world. These mentors are assigned to the research students as their supervisors (for students opting for a GradXs-Assigned Mentor) who guide the students throughout their research. The student and supervisor then work together to bring out the maximal outcome of the research.
Click here to view full list of mentors.
Want to join our Mentor Network? Get Started
research support.
GradXs conducts interactive online sessions on a regular basis on key research topics so that the research students can get benefited from the immense expertise of our Mentors. The students also get a chance to clarify their doubts with the mentors.
GradXs also enables the students with a discussion forum on its portal, where students can engage with the mentors as well as with other students for academic discussions.
Following are glimpses of some of the sessions conducted by GradXs: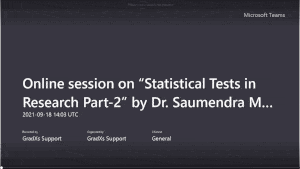 Statistical Tests in Research
Dr. Saumendra Mohanty (RM0019)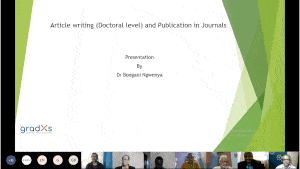 Article Writing (Doctoral Level) and Publication in Journals
Dr. Bongani Ngwenya (RM0005)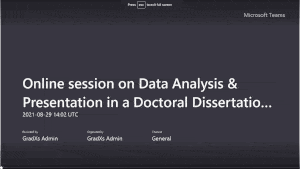 Data Analysis and Presentation in a Doctoral Dissertation (Theory and Practice)
Dr. Bongani Ngwenya (RM0005)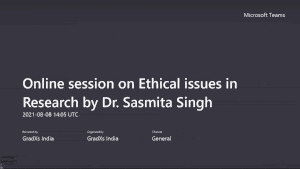 Ethical Issues in Research
Dr. Sasmita Singh (RM0029)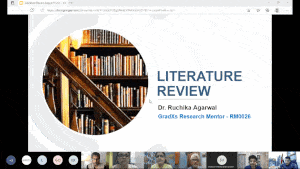 Literature Review in Research
Dr. Ruchika Agarwal (RM0026)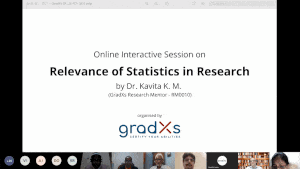 Relevance of Statistics in Research
Dr. Rajashri (RM0010)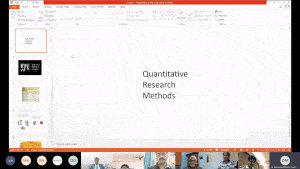 Quantitative Research Methods
Dr. Saumendra Mohanty (RM0019)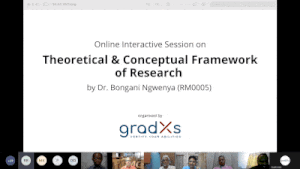 Theoretical and Conceptual Framework of Research
Dr. Bongani Ngwenya (RM0005)